reen

dvanced

echnology
GAT, Harmony between people and the environment, the environment and technology

reen

dvanced

echnology
GAT, Harmony between people and the environment, the environment and technology

reen

dvanced

echnology
GAT, Harmony between people and the environment, the environment and technology
PRODUCT
GAT of Technology, striving to become a world-class company
MERIT
Global Leading Company
We pioneer a new paradigm of eco-company that harmonizes with people.
Selected as a next-generation
first-class product

70 million dollar
export tower Award

Green technology
certification

Global Brand
Selection
Metal Coating R&D
Future Made by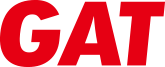 We are running towards the world's best through continuous technological improvement.
Specialized research personnel in various fields such as polymers and inorganic materials are organically combined to focus on research and development of eco-friendly chemical products and cutting-edge new materials for renewable energy and core technology.
CUSTOMER CENTER
We will continue to strive for customer satisfaction by meeting the needs of our customers.